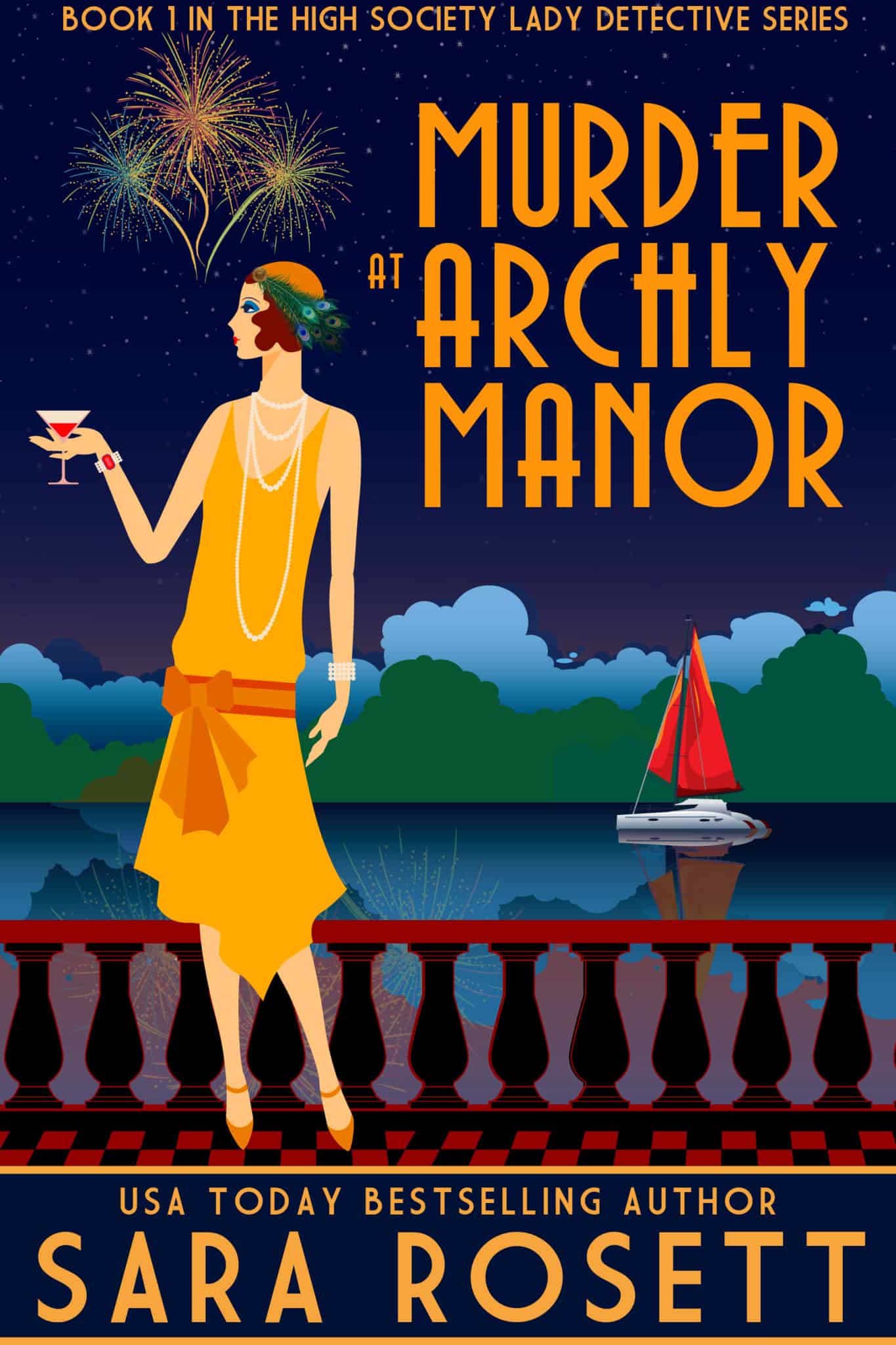 About the book
London, 1923. Olive Belgrave needs a job. Despite her aristocratic upbringing, she's penniless. Determined to support herself, she jumps at an unconventional job—looking into the background of her cousin's fiancé, Alfred. He burst into the upper crust world of London's high society, but his answers to questions about his past are decidedly vague. Before Olive can gather more than the basics, a murder occurs at a posh party. Suddenly, every Bright Young Person in attendance is a suspect, and Olive must race to find the culprit because a sly murderer is determined to make sure Olive's first case is her last.
Murder at Archly Manor is the first in the High Society Lady Detective series of charming historical cozy mysteries. If you like witty banter, glamorous settings, and delightful plot twists, you'll love USA Today bestselling author Sara Rosett's series for Anglophiles and mystery lovers alike.
Travel back to the Golden Age of detective fiction with Murder at Archly Manor.
And I thought
Normally I am not a huge fan of stories that take place in early times like a Historical Cozy. However I am a fan of Sara Rosett.
I have read and reviewed a few of her other books in her other
series so I thought I would give Murder At Archly Manor a try.
I was glad I did. I very much enjoyed this fun Cozy Mystery and
Sara has made me reconsider my aversion to Historical Cozy and Romances. I think I have been missing alot.
I enjoyed Olive and the other characters. I enjoyed Olive's nack for making discreet inquires and getting information from people.
Murder At Archly Manor had a steady pace and was an easy read. I enjoyed turning the pages and racing to the end to see
what happens and who dun it.
If you enjoy a good cozy check this one out.
I received an Advance Reader Copy.
My review will appear on retail sites and Good Reads.
Buy the book
If you visit the authors site you can see a complete list with
links to purchase. Click here.