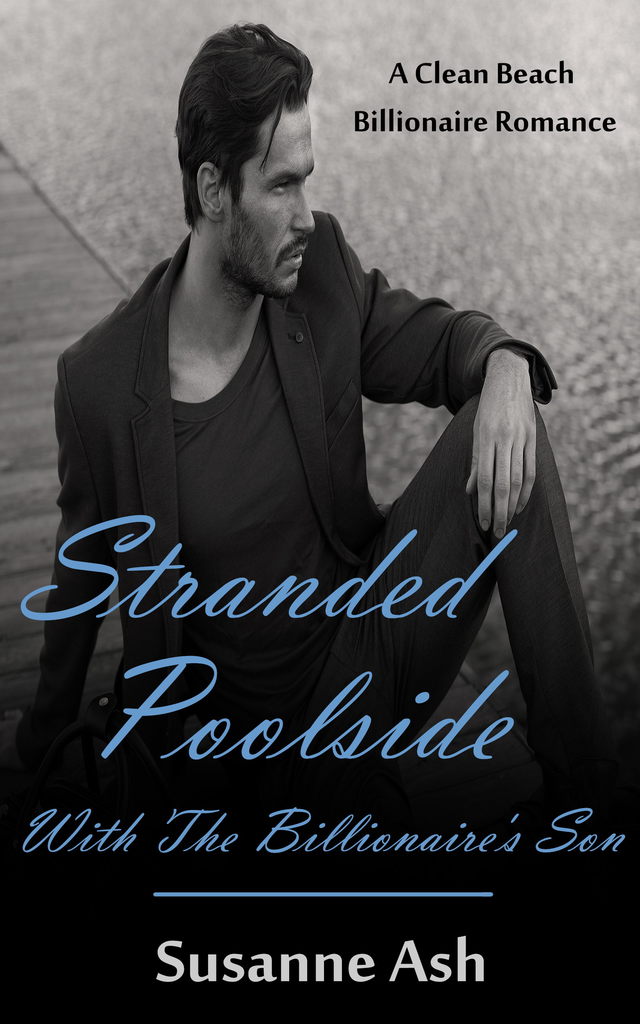 About the book
She can't afford to lose her job. He doesn't want to be hurt again. But their attraction to each other is undeniable.
Caroline's job as a personal assistant to billionaire Evelyn Sutton takes her to the family beach house on Palmer Island. She's looking forward to a few quiet days getting the house ready. She didn't expect to find her boss's youngest son swimming in the pool.
Pete Sutton plays the spoiled rich guy well. It affords him the privacy to do the charity work that's important to him. He likes his mother's PA too much for a quick fling, but dating anyone is out of the question. He's still licking his wounds from his one and only serious relationship.
Neither one of them is looking for love, but can they ignore the chemistry between them when they are stuck together on beautiful Palmar Island?
And I thought
I am gonna love this series! I could not stop turning the pages.
I began Stranded Poolside this morning and did not stop till I finished it. It is a pre-quel and a fast read but it's the weekend so I could just sit and enjoy a really good read.
There were not alot of characters to keep straight. Just a few dropping in here and there which made the reading easy and fast.

I immediately loved Pete and Caroline.
I loved his first line when she walked in not expecting him to be at the family beach house. And her response reminding herself that she had been cautioned that he was not a 'keeper' kind of guy and that he was not going to settle down.
But settling down might just be on the horizon when the two are immediately attracted to each other.
Stranded Poolside is just a good clean/sweet romance for any audience. I was thrilled to have to opportunity to read this one.
If your looking for a new author. A new clean romance series check this one out.
I received a complimentary copy when I signed up for a giveaway.
My review will appear on Amazon, Good Reads and social media
and on My Journey Back-The Journey Back.
Stranded Poolside will also be featured on a 1st line Friday post
Buy the book